[Tokyo] Shibari: Movement & Desire Communication at Bar Black Heart
Shibari: Movement & Desire Communication – Create Hot Play
Midori will be teaching a special rope class designed just for the members of Bar Black Heart in Tokyo.

In this hands-on class, Rope Dojo founder and educator Midori will guide you through practicing safe moves that are dynamic, effective, and body-smart. You'll also learn tools to communicate what you want, negotiate mutual goals and get creative about play ideas.
Whatever style of bondage or rope play you enjoy, these skills will boost the emotional and psychological intensity of your scenes. 
Stay after the class for the Otome Rope Party, price is included in registration. 
WHEN
Saturday, November 26, 2022
5:00 – 7:00pm JST
WHERE
Bar Black Heart
https://www.Bar-BlackHeart.com
6 Chome−3−16 Taimei Bldg.
Tokyo, Chuo City, Ginza,
104-0061, Japan
(Google Maps)
Info + Registration
Participation Fee: 5000 yen
The price includes the price for the rope party after the class. 
(*1,500 yen will be refunded to those who only participate in the rope party.)


Bring rope if you have some. The venue will have some ropes to borrow
Dress comfortably for the class, you will be moving around.
If you're staying for the after party, you'll want to bring a change of clothes.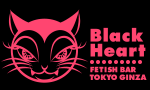 Midori is a renowned educator and writer on sexuality. Dubbed "the supernova of kink" by Dan Savage, she emerged from the Sex Positive Movement in San Francisco in the early 1990s, soon becoming a much sought after international presenter on sexuality, personal fulfillment, and kinky adventures.
Her reputation as an authority and leading expert on alternative pleasures stem not only from her unique and entertaining process of teaching concrete skills but from her ability to deconstruct and distill complex matters of desire into surprisingly accessible lessons with eloquence and humanity. She's known for tackling challenging topics with fresh and relevant insights. She calls this her "head-heart-hands" method to create a space where people are allowed individual self-exploration. Fundamentally she is motivated by helping people to create authentic and intimate relationships while emphasizing self-actualization, shame reduction, acceptance, and justice.
Her writing is extensive, ranging from numerous articles, columns, works of fiction, to instructional books. She is the author of The Seductive Art of Japanese Bondage, Wild Side Sex, Master Han's Daughter, and co-author of Silk Threads.
She leads transformative small group intensives, including Rope Dojo ® and ForteFemme: Women's Dominance Weekend.
When she's not traveling and teaching, she's creating provocative and haunting art and performances. You can learn about her art at Ranshin.com.